Electronic medical record (EMR) systems are becoming more commonly used in physical therapy practices, but many practices have yet to make the switch from paper records. Physical therapist and marketing expert, Nitin Chhoda, has long been an avid supporter of EMR in physical therapy use. Chhoda fully understands the importance of making the transition from paper records to EMR with physical therapy software.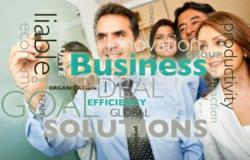 Denville, NJ (PRWEB) August 14, 2012
Nitin Chhoda acknowledges that the process of transitioning to EMR may initially seem overwhelming to practice owners. Chhoda assures owners that utilizing EMR for physical therapy services is well worth the effort. Physical therapy software is an excellent way of simplifying and modernizing office procedures. Ideas are shared here. EMR systems track patient contact information, procedures, billing and scheduling with just a mouse click. Creating permanent patient records with physical therapy EMR is quicker and saves a great deal of time – time that can be better spent serving current patients, pursuing new clients or for personal reasons.
The medical field has become highly specialized and patients rarely go to the same doctor for every health issue. Most patients have primary care physicians and other medical providers. EMR systems enable therapists to quickly access the diagnosis and treatment of every doctor involved in a patient's care. There's no need to contact other doctors and this saves a great deal of time for practices.
Enabling physical therapy staff to retrieve patient information from a computer is a highly efficient method of increasing productivity. EMR systems provide essential, updated documentation at a glance. "Ideally, an EMR system contains all the pertinent patient information on a single page, and all thats needed to update a current visit is a few touches on a screen, said Chhoda.

Various physical therapy EMR systems, http://www.emrnews.com/electronic-medical-records-and-their-uses/, are available and Chhoda advises therapists to spend time researching EMR systems before purchasing. It's essential to select an EMR that will benefit each individual practice best.
Nitin Chhodas resourceful use of EMR is a result of his many years of experience and expertise with office systems. He's readily available to help support physical therapists that have not made the transition to an EMR system in their practice. Chhoda welcomes the chance to share the benefits of EMR over traditional paper methods. He is certain EMR will efficiently provide therapists with continued compliance, lawsuit prevention and effective patient management, while limiting billing errors to increase their profits.
Chhodas office can be reached by phone at 201-535-4475. For more information, visit the website at http://www.emrnews.com.
ABOUT NITIN CHHODA

Nitin Chhoda PT, DPT is a licensed physical therapist, a certified strength and conditioning specialist and an entrepreneur. He is the author of "Physical Therapy Marketing For The New Economy" and Marketing for Physical Therapy Clinics and is a prolific speaker, writer and creator of products and systems to streamline medical billing and coding, electronic medical records, health care practice management and marketing to increase referrals. He has been featured in numerous industry magazines, major radio and broadcast media, and is the founder of Referral Ignition training systems and the annual Private Practice Summit. Chhoda speaks extensively throughout the U.S., Canada and Asia. He is also the creator of the Therapy Newsletter and Clinical Contact, both web-based services to help private practices improve communication with patients, delivery better quality of care and boost patient retention.






Related Ebook
Physical Therapy Assistant Exam targets candidates for the Physical Therapist Assistants exam who live in states that require licensing, as well those who in live in states that don't require certification, but want the best job opportunities available to them. Becoming a physical therapy assistant is especially attractive in the current economic climate. According to the Bureau of Labor Statistics, there were 60,000 physical therapy assistants in 2006, and by 2016 there is going to be a 29% in
List Price: $ 39.95
Price: [price asin="1576857549″]
 
[reviews asin="1576857549″]
Oxidized Sterling Silver
Height 16 millimeters x Width 11 millimeters
Charm Weighs Approximately 0.8 grams
This is traditional style flat one sided physical therapist caduceus charm. It is oxidized silver, darkened silver. This charm can be use for theme base charm bracelet or for necklace. This particular charm does not fit European style bracelets. Please re check the size of the charm, some charms can be very small.
————————————————
————————————————
List Price: $ 19.99
Price: [price asin="B004UAW7U2″]
 
[reviews asin="B004UAW7U2″]